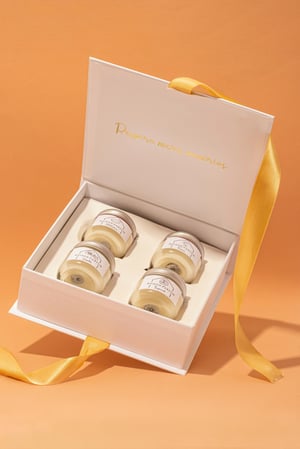 PREMIUM PACKAGING
(Also identified as Paper Over Board)
CREATE A LITTLE LUXURY
Rigid box packaging is considered to be the highest level of luxury in bespoke box production.
Paper over board packaging is a type of packaging that consists of a paperboard base or substrate covered with a printed and laminated paper sheet.
Our range of options are endless and open to imagination with magnetic lids, collar boxes, clamshell and lift-off to name a few.
Packaging contains and protects your items, but more importantly it describes you and gives your customer an unforgettable unboxing experience.
Got a question? Chat live with one of our expert team who can help guide you through our entire production process.
GENERAL STEPS TO PRODUCTION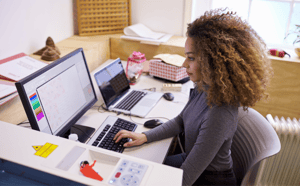 01
PRE-PRESS & DESIGN
The design for the packaging is created using computer-aided design (CAD) software. The artwork is then printed onto paper using a printing press.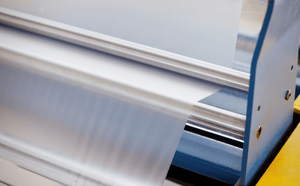 02
LAMINATION
The printed paper is then laminated onto a paperboard substrate using a heat-sensitive adhesive. The laminating process involves passing the paper and paperboard through heated rollers that bond the layers together.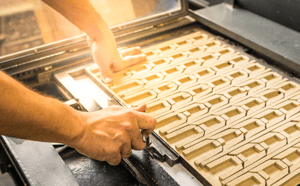 03
DIE-CUTTING & CREASING
The laminated paperboard is then die-cut and creased using a machine that cuts the material into the desired shape and creates score lines for folding.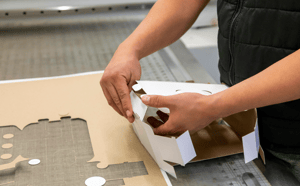 04
FOLDING & GLUING
The die-cut and creased paper over board is then folded and glued together to create the final packaging structure. This can be done manually or with the help of machines.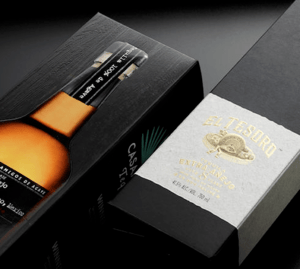 05
FINISHING
The final step involves adding any finishing touches, such as adding a window or embossing the packaging. The finished paper over board packaging is then ready for use.
IN TODAYS WORLD EVERYONE IS AN INFLUENCER
Influencer marketing has become a popular way for brands to reach new audiences and promote their products. It involves partnering with individuals who have a large following on social media platforms such as Instagram, YouTube, TikTok, and others, and paying them to promote or endorse their products.
For more details on how BKT can help you to influence your brand take a look at our Premium Packaging Case Studies.