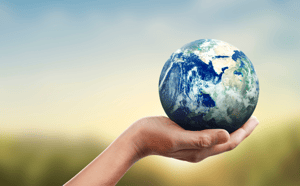 SBTi - Scope 1 & 2
Part Of BKT's Extensive Environmental Commitments
WE ONLY HAVE ONE EARTH AS OUR HOME
Science-based targets (SBTs) are emissions reduction targets that a are in line with the goals of the Paris Agreement to limit global temperature rise to under 1.5°C.
BKT has set their SBTs for Scope 1 and 2 emissions, which are emissions generated directly from their operations (Scope 1) and from the generation of purchased electricity, heat and steam (Scope 2).
Setting our SBTs helps us align our emissions reduction targets with the latest climate science and demonstrate our commitment to addressing climate change.
Scope 1 emissions are a company's direct greenhouse gas *GHG) emissions from sources such as fuel combustion, industrial processes, and equipment leaks.
Scope 2 emissions are indirect GHG emissions from the consumption of purchased electricity, heat or steam.
By setting our SBTs for both Scope 1 and 2 emissions, BKT are taking a comprehensive approach to reducing our carbon footprint and contributing to global efforts to combat climate change. BKT are working towards Scope 3 with a completion within 2023.
Science-based targets provide a clearly-defined pathway for BKT to reduce greenhouse gas (GHG) emissions, helping prevent the worst impacts of climate change and future-proof our business growth - See our results below
BKT PLACES A HIGH PRIORITY ON ENVIRONMENTAL & SOCIAL RESPONSIBILITY
We integrate sustainability into all aspects of our operations and decision-making processes. BK

T are demonstrating that creating a climate-secure world goes hand-in-hand with our business operations.
FIND OUT MORE - SBTI WEBSITE
NEED MORE INFORMATION ON OUR ENVIRONMENTAL COMMITMENTS? GET IN TOUCH WITH ONE OF OUR EXPERTS