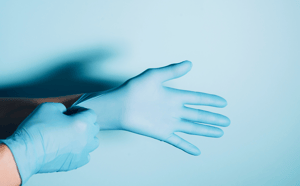 CLEAN ROOM FULFILMENT
CLEAN ROOMS ARE ESSENTIAL
BKT provide a bespoke controlled environment alongside comprehensive commissioning services for the packaging production of medical, consumable and other hygiene-sensitive products.
Our engineered space maintains a very low concentration of airborne particulates. It is well isolated, well-controlled from contamination, and actively cleansed.
Got a question? Chat live with one of our expert team who can help guide you through our entire Clean Room Fulfilment process.
PRODUCT SAFETY, QUALITY AND INTEGRITY ARE PARAMOUNT
Our cleanroom offers a balance of control and versatility with a high degree of flexibility that works well for food fulfilment and similar uses.
AIR QUALITY
BKT operate a cleanroom controlled environment which maintains a very low concentration of airborne particles at a regulated temperature and humidity.
CLEANING
Our cleanroom is continually maintained to operate at peak performance.
Cleaning schedules are performed to a regular programme, meeting daily and weekly tasks.
DRESSCODE
All personnel adher to strict sanitisation techniques before entering and follow proper gowning procedure before commencing any fulfilment.