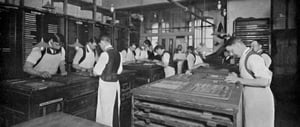 ABOUT US.
BKT HAS BEEN A FAMILY BUSINESS SINCE 1825.
Today BKT has a team of dynamic individuals working with a unified passion and depth in their respective
areas of expertise to deliver the best service to our clients.
OUR HISTORY.
Charles Knight, born in 1791, was the founder of Charles Knight & Co, the earliest component of Brown Knight & Truscott. An author and editor as well as printer and publisher, his contributions direct and indirect to the literature of the Victorian era were prolific.
In addition, he also had notable influence on printing development, including the introduction of printing from colour blocks on a hand press which the company patented in 1838. They were also the first British printer to use steam.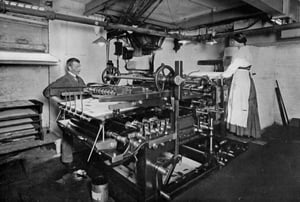 IN THE YEAR 1825.
William Brown and his partners W & JP Royston established a printing company in Old Broad Street, London. It was the first printer to introduce the fugitive printing of cheques. The name of Truscott came from a 20 year old Cornishman, James Truscott, who came to London and started a City business in Friar Street. His small business soon grew, expanding first to Great Surrey Street and later to Fleet Street.
The Truscott name became synonymous with City institutions, acting as the sole contractor of print and stationery for Royal Exchange Assurance.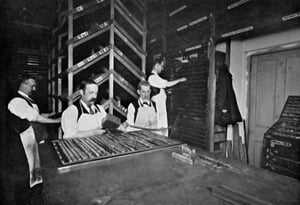 CHARLES KNIGHT, WILLIAM BROWN & JAMES TRUSCOTT.
The amalgamation of these three companies was a pioneering move which also engulfed William Lewis & Company, a large Cardiff-based printers, by this time owned by William Brown and James Truscott. The three companies each with their own reputation in the City of London initially retained their individual identity, though it was not long before the Brown Knight and Truscott name had become so strong that the requirement for individual representation died.
The new company was a large concern with two factories in London as well as the Dowgate works in Tonbridge and William Lewis works in Cardiff together with several subsidiary businesses employing 1,500 people on its payroll.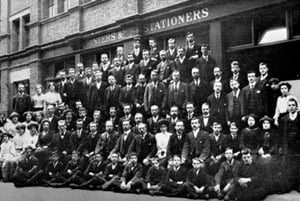 THROUGH ADVERSITY.
Following an air raid in 1941, in which the London factory was totally destroyed, the Tonbridge factory was extended and modernised to become the sole production site. In its long association with the City of London, Brown Knight & Truscott has produced no less than two Sheriffs of London, three Lord Mayors and a Baronet.
The subject of a Management Buy Out in 1993 was the catalyst which provided the change of focus to a provider of complete marketing solutions. The new management team bought entry and expertise to the direct mail arena.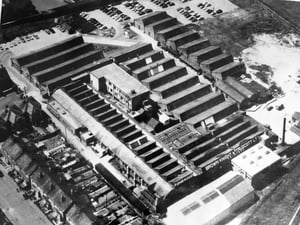 BKT TODAY.
We have adapted our offering to meet the needs of the modern customer, investing in technology and infrastructure to support our company's growth.
BKT has developed a strong culture within our company, fostering a sense of teamwork, collaboration and innovation which helps us to stay focused on our goals, and to be adaptable and flexible as circumstances and industry fluctuations change.