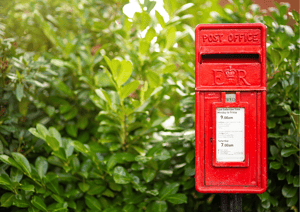 DIRECT MAIL
BKT are a Carbon Neutral UK manufacturer of Direct Mail.
WHY CHOOSE BKT FOR YOUR DIRECT MAIL ?
At BKT we are committed to making it as easy as possible to send mailings.
By using our mailing services, whether that is for contract mailings or one-off, fast turnaround direct mail campaigns, we eliminate the stress and ensure that you receive a return on your investment.
Everything we do at BKT is quality controlled to ensure that mail leaves us as expected, with 99.6% of mailings leaving us on time.
Got a question? Chat live with one of our expert team who can help guide you through our entire Data, Printing & Mailing processes.
DATA PROCESSING
SAVE MONEY - BKT can save you money through data cleansing, duplication, PAF checks and industry suppression files reducing the overall mailing cost per campaign.
REPORTING - BKT supplies a detailed report for each campaign to enable you to cross examine results against initial data feed. Upon approval additional reporting can be performed (if required).
PERSONALLY ENGAGE - Whether it's a personalised or targeted printed direct mail campaign or a simple leaflet drop BKT provides the complete package from concept to delivery.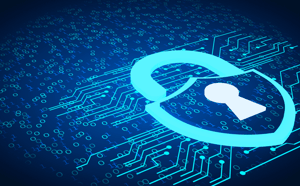 CYGNUS
Transforming contact data from CRM systems, mailing lists or historical transaction records into a clean and compliant marketing-ready dataset can be challenging. BKT utilises Cygnus Software, a market leader for data processing with modular capabilities.
From simple deduplication to advanced matching and merging, PAF validation and enrichment to obscenity screening and seeding.
ADVANTAGES:
Increase Efficiency
GDPR Compliant
Grow Revenue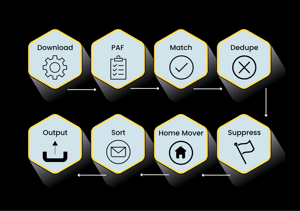 Letters, certificates, leaflets, brochures, postcards and self mailers, to multiple inserts into envelopes, whatever you want to send we have the specialist equipment to manage it regardless of numbers, size, weight or format.
Our mechanical envelope inserting service offers a quick and low-cost option for your direct mail campaigns enclosing up to 200,000 items per day / 24 hours.
Completing the tasks that modern machinery can't cover, our hand fulfilment service assures a professional mailout enclosing up to 60,000 items per day / 24 hours.
Personalising your marketing with the name of the recipient instantly increases the engagement rate.
With our versatile options of inkjet and laser we can personalise images, artwork and text for your company representation.

DID YOU KNOW
At BKT, we're able to help clients with their offline marketing campaigns by adding Personalised URLs (pURLS).
PURLS and other marketing automation encourage:
More effective campaigns as they drive leads directly to data motivated personalised landing pages or microsites
Continued conversations by adding a drip email sequence that's triggered to send based on recipient behaviour
Even better response rates as the use of direct mail, PURLs and email automation can increase response rates by 300%
Read More About Purls